With no outfit posts as of late (the weather is far too depressing and I haven't been really out and about... or I wore nothing "special"..) I will try to break the silence. In particular, I've decided to write today about my favourite stores and whatnot. I love sharing with my readers! :) The list comes in no order because I love them all.
I probably left out some but these are my consistent favourites.
________________________________________________

Zara
This store is really one of my favourites. Unfortunately I live too far to get immediate access to it. To be honest, if it were in my city I'd stop by at least once a week to look. A lot of people don't see Zara as "plus size friendly". But I think it's a lot like H&M in the aspect of baggy clothing and stretch. The sizes go from XS to XL or 0 to 16. The prices aren't so bad, especially their sales where a lot of their stuff is 5,99$ - 9,99$. For the prices they have, in my opinion, very good quality. I personally have a lot of Zara stuff in my wardrobe, all worn plenty of times and they have plenty of life left. If the "professional" office girl look isn't your cup of tea, they have lots more stuff like the Zara trafaluc brand, which is directed to the younger market. If that isn't enough to lure you in, they also have beautiful dresses that are baggy and flowy, plus they're likely to be on sale in a couple of weeks. Zara is really on trend as far as the runways go, and their stock changes almost weekly so if a trendy item is on sale, best grab it!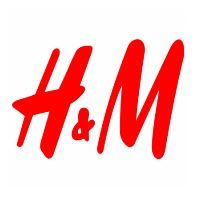 H & M
To me, if you stop by Zara at the mall and this store is in the same mall, you have to visit H &M as well. I almost see them as sister-stores, haha! H & M is famous for having fashion-forward items at an affordable price, as well as popular to the plus size bloggers for having stretchy, forgiving items. Like Zara, they have awesome sales as well. You can't go wrong with 5 dollar dresses and pants! H & M would be THE perfect store if it carried Big Is Beautiful line in North America. Their clothes from XS - XL, 0 to the occasional 16. Their stock changes very often as well, so that item you've been dying to have could go on sale, but you might risk it as well by the item being sold out before reaching the sales department! If clothes aren't your cup of tea they have fantastic accessories like jewelry, shoes and bags.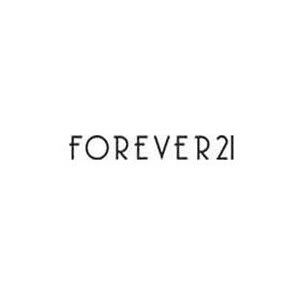 Forever 21
What girl hasn't been to F21? I mean, speaking from a view that Forever 21 is accessible in the area. A lot of their stuff is straight sized, but now they launched a line last year,
Faith 21
that caters to the plus size folk from sizes XL to 3X. (12 to 18). Like the two stores above; it's trendy, fashion-forward and the stock changes almost weekly as well. While I love the clothes, I am the HUGE fan of their accessories. Everything is affordable (but quality... it's so-so) and there's so much to choose from. The jewelry is very cheap, stylish and the shoes and bags are the same. Forever 21 also sells cosmetics and nail polish if you're a beauty fan as well.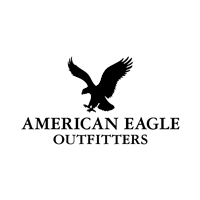 American Eagle Outfitters
This store may not be everyones cup of tea but I have to say this: their dresses are adorable... and affordable! They're simple and also very 'California beachy' style, which I love. American Eagle carries the most comfortable underwear (which goes up to XXL) and their jeans are comfy too, which also goes up to a size 18. Otherwise a lot of their stuff is alright, bordering Abercrombie/Hollister except they have extended sizes. I personally have a lot of dresses from this store and I am very satisfied. Their bathing suits are nice and last long too!

ASOS
A few words to describe ASOS: Fashion forward, trendy and affordable... haha, do you see a trend here? This UK retailer sells a lot of trendy stuff at a fair price. Their straight size range usually goes up to a UK 20 and they also have a plus size range, ASOS CURVE, which goes to a 20 - 26 UK. They sell other brands too, such as Mango and French Connection being one of my favourites. If that wasn't enough, they also sell runway knockoffs (or at least designer knockoffs) for the fraction of the price, like the Chanel-quilted bag style or a bag that looks like the Mulberry Alexa.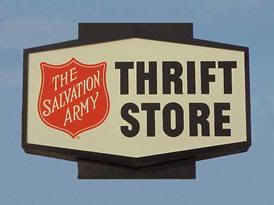 Thrift Shopping
I am a total 100% thrift believer. I go thrifting once a week because it is affordable and it's like a treasure hunt. Granted, I don't buy stuff ALL the time when I stop but it's good to look. Try on things that look like they fit and make it work! I've found the best stuff from thrift stores, especially shoes. I even found a Yves St-Laurent shirt while thrifting in Quebec! The most hectic times to go are the 50% off days but they've always been worth it to me. You can't go wrong with sales.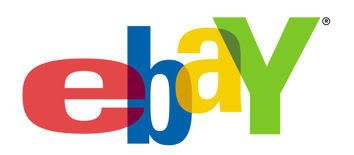 eBay
eBay is like a drug to me. I need to be pulled away from it immediately. It really is the "ultimate" shopping tool. I've found the BEST stuff on eBay for under $10! Like a Mango dress, Dorothy Perkins clothing and shoes! It's a lot like thrift shopping: you need to put in effort to look for things and sometimes it's hit and miss. The things I love to do on eBay is look at 0,99 cent listings or 99 pence listings. For me, to succeed on eBay you MUST narrow down terms. For example: "Dorothy Perkins 22" or "Dorothy Perkins 22 dress", etecetera. The best places I've found is looking at international shops for me, aka in the UK. They have LOTS of 99 pence listings and I've got them for very low prices. Do not hesitate to ask questions on measurements to the seller, and ask about shipping costs as well!
___________________________________________
So, where's your favourite places to shop?