For the past few years I did not know how it felt like to have such difficulty finding comfortable bras. I used to have B cups and it was easy to find them at a 40 B or 38 B. However, I've gained weight the past couple of years and sad to say, my bras no longer fit so I shopped for newer bras that fit my 42 DD chest.
Needless to say, I never knew how difficult it was to find bras that gave support and didn't look matronly - plus fitting larger sizes. In Canada, the selection is absolutely abysmal. We don't have Cacique bras or Lane Bryant bras. We only have one national chain and that's from Addition-Elle. When I used to wear B cup bras it was a lot cheaper for me so when I saw the prices for plus size bras I was absolutely sticker-shocked at the big price jump. I was used to buying $20 bras from La Senza and now I'd have to pay $60 - $70 for a bra.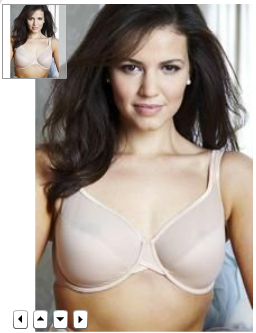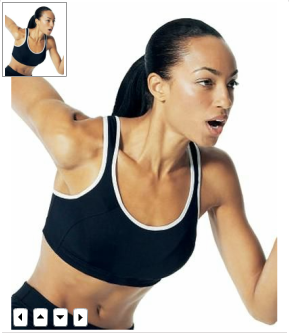 Thank goodness for online shopping. After browsing through several online shops, I was contacted by Simply Yours UK about their plus size line. When I saw their lingerie selection, I fell in love with the wide variety! They offer minimizer bras, plunge bras, push up bras, underwire bras, sports bras and a lot more.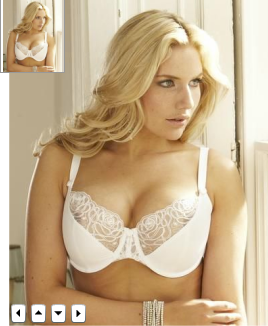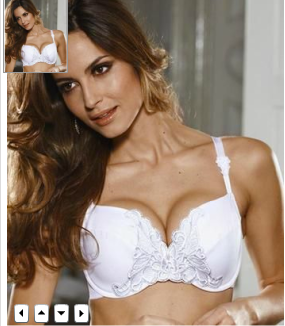 Besides the wonderful selection, their prices are completely reasonable. Doing the conversion from British Pounds to Canadian dollars, the average bra costs from $29 to $85 dollars at the most. Sizes also range from A cups to H cups, which is nice for those who are more endowed. You can look at their
Large Cup Bra selection
to see for yourself!
What would you like to see more in plus size lingerie? What are some pet peeves? Do looks matter to you in terms of undergarments? I'd love to hear what you guys think!